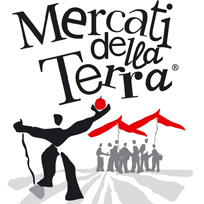 Cantina Donini at Mercato della Terra!
Pubblicato in data
From September 14th, Cantina Donini will take part every Saturday morning starting from 8 o'clock in Mercato della Terra in Piazza Matteotti, Umbertide. This week we will be there until 5 o'clock p.m. on the occasion of the feast Fratta dell'800.
In Mercati della Terra, organized in Italy by Slow Food, is possible to buy direct from the producers, and this permits to eliminate the intermediaries and to reduce transports, shortening in this way the supply chain. We are pleased to participate to this initiative which permits to the consumers to have a leading role and which brings them nearer to the local producers. We wait for you in Umbertide!
Opening hours
Lunedì

9:00/13:00 - 15:00/19:00

Martedì

9:00/13:00 - 15:00/19:00

Mercoledì

9:00/13:00 - 15:00/19:00

Giovedì

9:00/13:00 - 15:00/19:00

Venerdì

9:00/13:00 - 15:00/19:00

Sabato

9:00/13:00

Domenica

Closed
Contact
Vini Donini
Via Nestoro, 59 Fraz. Verna
06019 Umbertide (Pg)
Telefono:
+39 (0)75 9410330